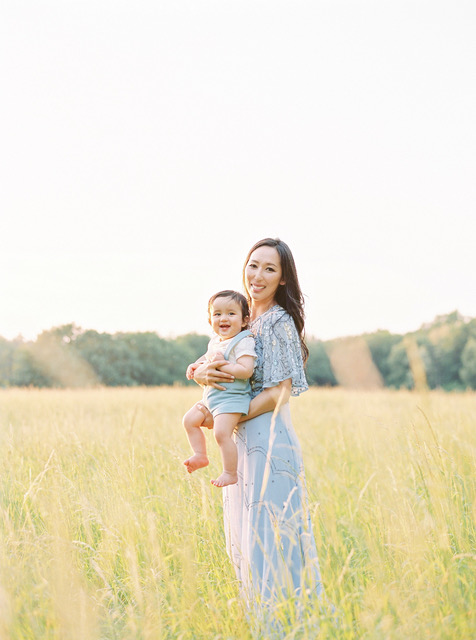 I am an expat mother in Berlin originally from sunny California USA. As a physical therapist, my passion has always been centered around helping others, whether it be their health or personal goals. Becoming a mother in Berlin has redirected my focus on prehab and rehabilitation for mothers and babies. I would love to be of service for parents and babies in need of physical therapy.
#Momlife
Children: Flynn is a cheeky 23 months old boy.
What is your favourite travel hack with kids?
We love to travel light. So instead of taking the bulky stroller, for example, we take a hiking child carrier to access areas and places that may not be stroller friendly. Plus, our boy gets to see and explore things from an adults perspective which makes it more fun.
What do you do for self-care?
At least once a week I incorporate a "mommy day" and treat myself to a massage or facial, etc. It is important that I take the time for myself to slow down and recharge in order to give my best for the family and work.
#Worklife
Doctor of Physical Therapy, Clinical Instructor
Thriver fitness
Interested in:
Networking